We exhibited at the UNITI expo in Stuttgart, Germany
We exhibited at UNITI expo, the leading retail petroleum and car wash trade fair in Europe last week and this week we continue to AMTS expo in Budapest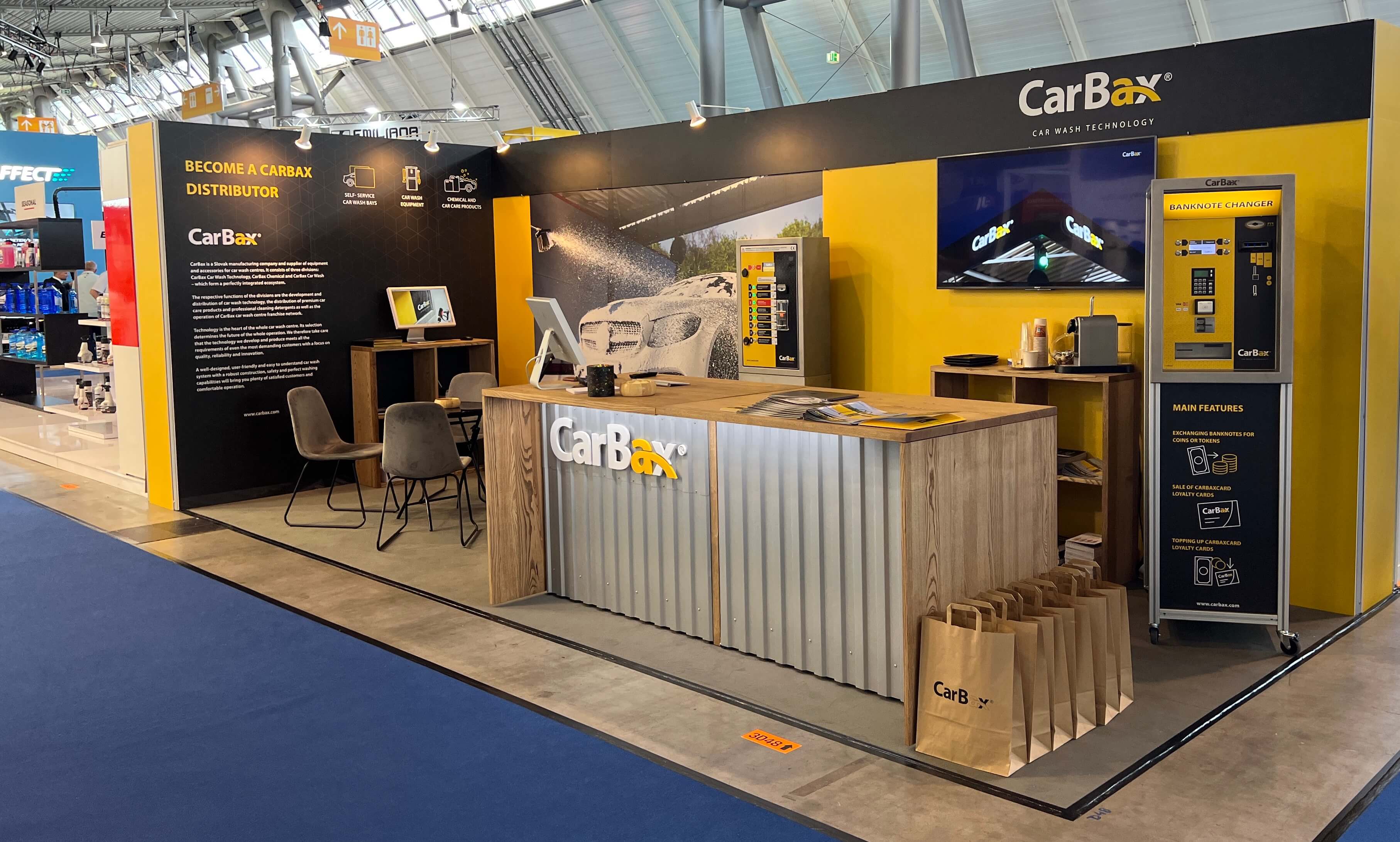 The expo season continues. Last week you could reach us at UNITI expo 2022, the leading retail petroleum and car wash trade fair in Europe, where we introduced our technology for self-service car wash centers and we continue to AMTS Budapest this week from 27.-29.5.
Once again, we had the opportunity to introduce you to our technology for self-service washing bays, this time in Stuttgart, Germany. At our stand, we described in more detail how car washing works in CarBax self-service bays, with a wide range of 8 washing programs with a choice from standard programs (wheels and insects, active foam, shampooing, drying and polishing, and a final rinse with osmosis water) up to premium programs, including a super wax and a unique program on the market for self-service contactless car washes - an under chassis washing program that takes care of one part of the entire vehicle, which is often overlooked due to difficult accessibility.
Business partners, as well as car wash operators, were also interested in our banknote changer, which not only provides an important banknote-changing service for customers, but can also provide additional services such as selling and charging of loyalty cards for customers. In our stand, you may see and also test how our CarBax Change banknote changer works from the point of view of the operator as well as the visitor of the car wash center.
If you did not reach us at UNITI, you can also visit us this week at the Automobile & Tunning Show in Budapest from 27 to 29 May, where we will also show you our technology for self-service bays, bank changer, and you will also have the opportunity to see our self-service vacuum cleaner and foam cleaner in action. 
With the self-service vacuum cleaner CarBax Vac DUO, we will show you the strong suction power of the device, a simple system for emptying collection containers, robust stainless steel construction with spring arms for more comfortable vacuuming, and a wide range of payment options from cash to cashless payments with payment cards or CarBaxCards, the loyalty cards.
With the self-service foam cleaner CarBax FoamCleaner, we will show our foam cleaning technology, which is very simple, fast, and effective. The thick foam is applied with a brush to a surface and then simply extracted, using an extraction nozzle. For more comfortable foam cleaning of the car mats, we have developed additional accessories for the foam cleaning - a stainless steel CarBax MatHolder Stand with four stainless-steel mat holders, which you will also have the opportunity to see and test directly at our booth.
We look forward to seeing you at AMTS Budapest in our booth number 33 in hall A.
You can also reach us later this year at the Automechanika expo in Frankfurt from 13.-17.9. 2022 and SAB expo in Bucharest from 6.-16.10. 2022