CarBax FoamCleaner
Self-service foam cleaner for car carpets, car seats and textiles
The self-service foam cleaner is a great accessory for car wash centers. Thanks to the foam clening technology, it is very easy and efficient to clean any textile or upholstered surface of the seat, while the surface dries very quickly.
It is designed to clean seats, upholstery, and other parts of vehicle interiors that have a textile upholstery material on the surface. During the work, foam is applied to the treated surface, it is incorporated into the structure of the surface fabric with a brush, and then it is thoroughly vacuumed. Thanks to the use of foam, the drying time of the treated area is very short (15 to 30 minutes depending on the dirt, weather conditions and the setting of the composition of the applied foam).
Voltage

400 V

Power

3100 W

Vacuum

320 mBar

Air flow

350 m3/h

Dimensions

750 x 530 x 1500 mm (W x D x H)
Accessories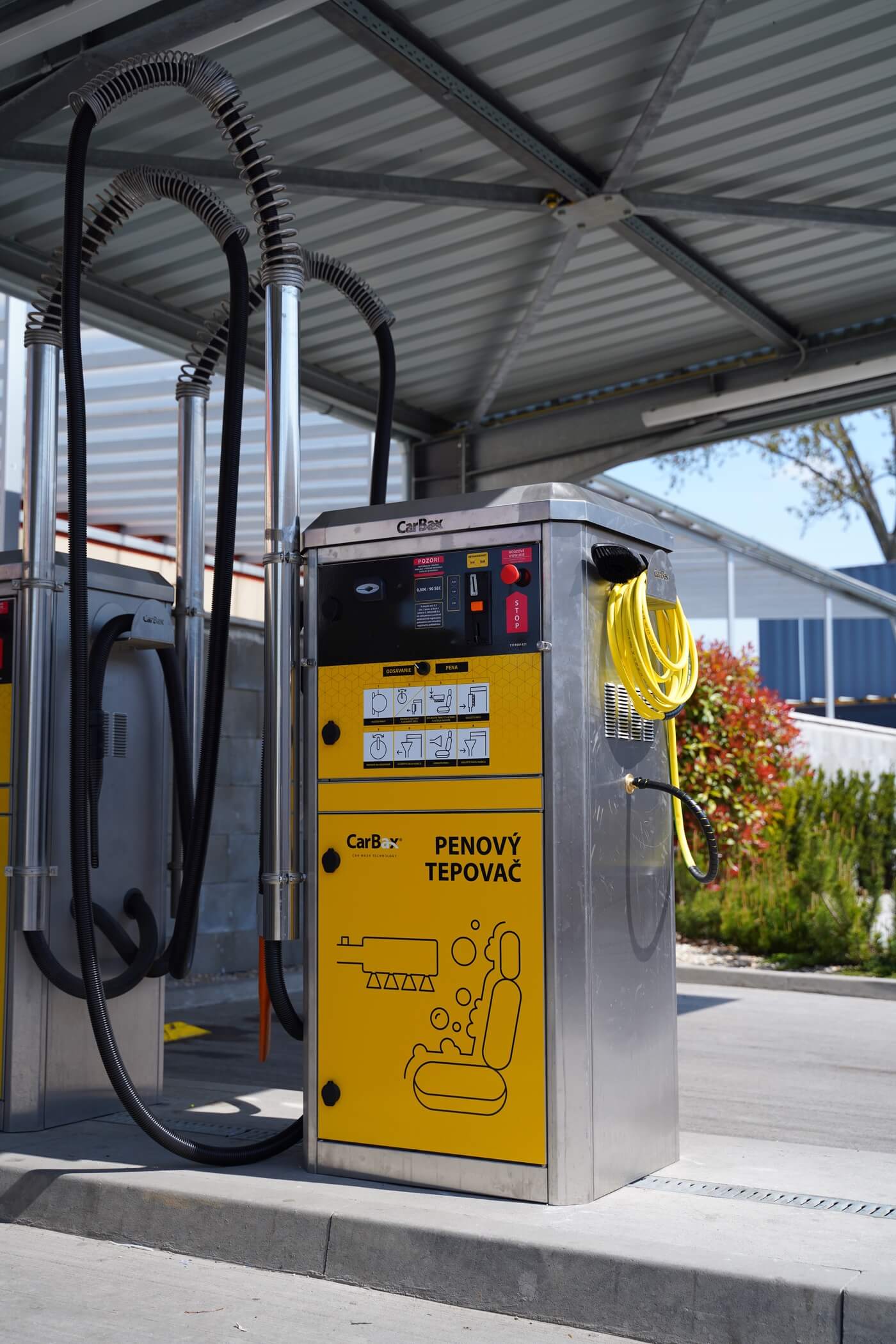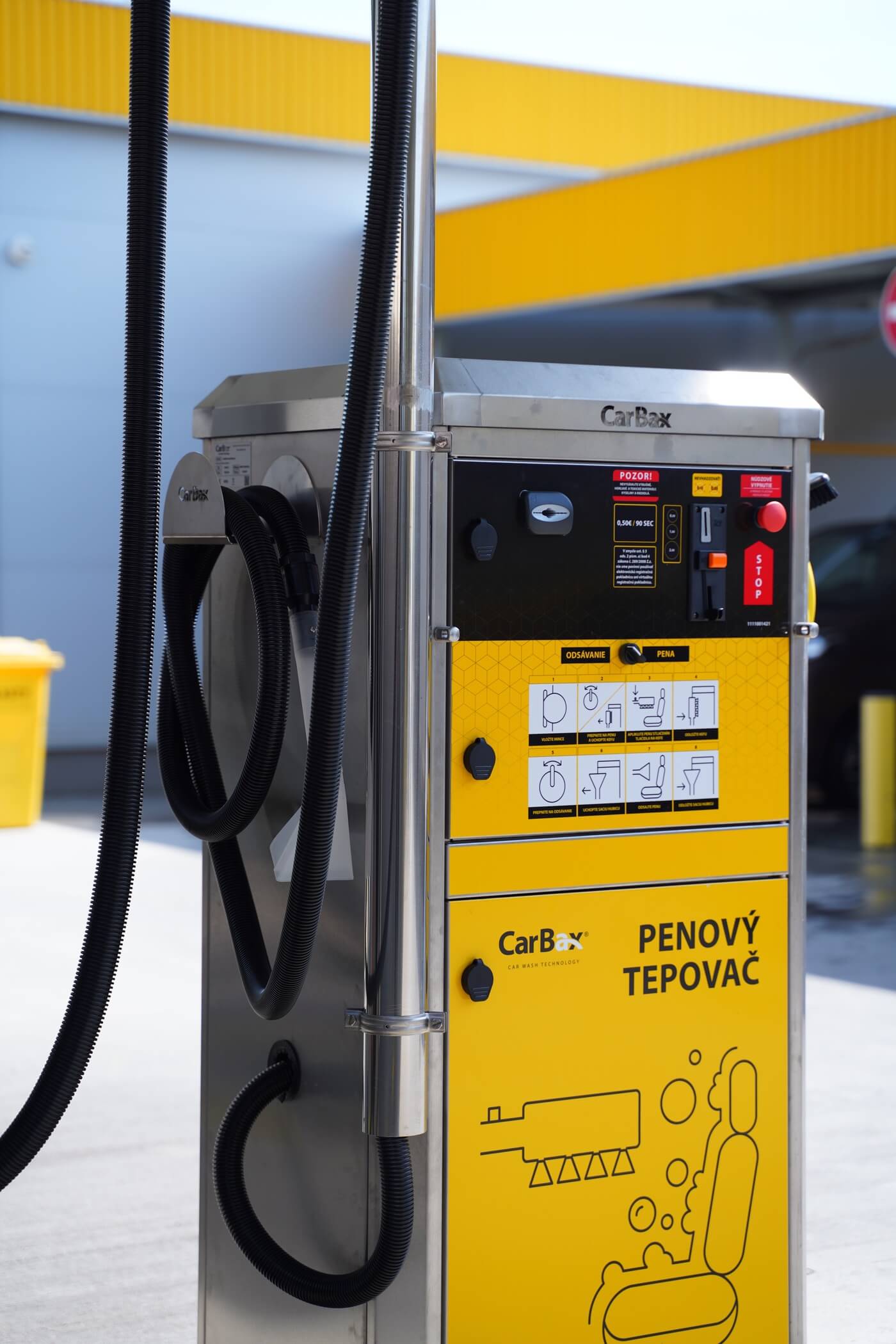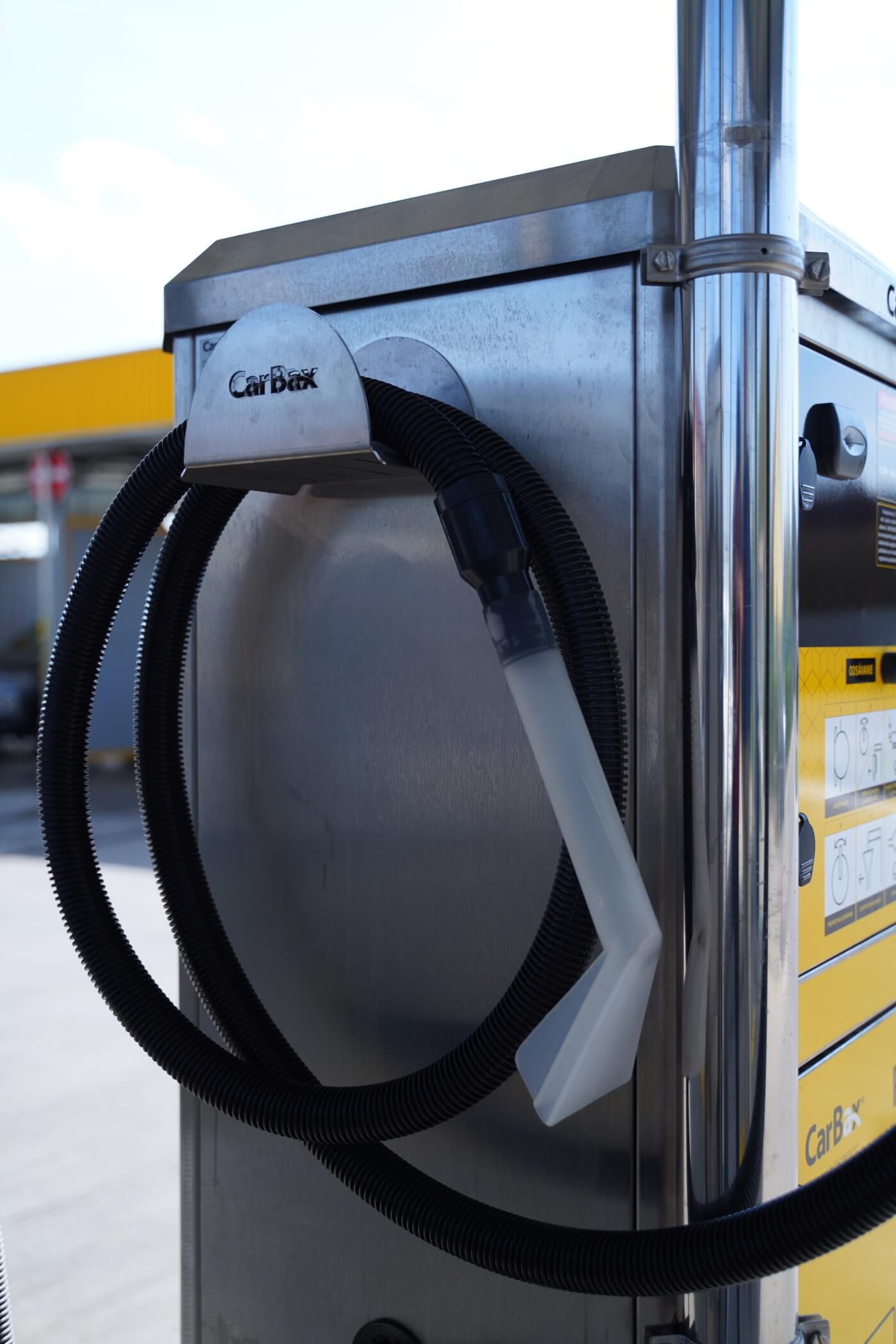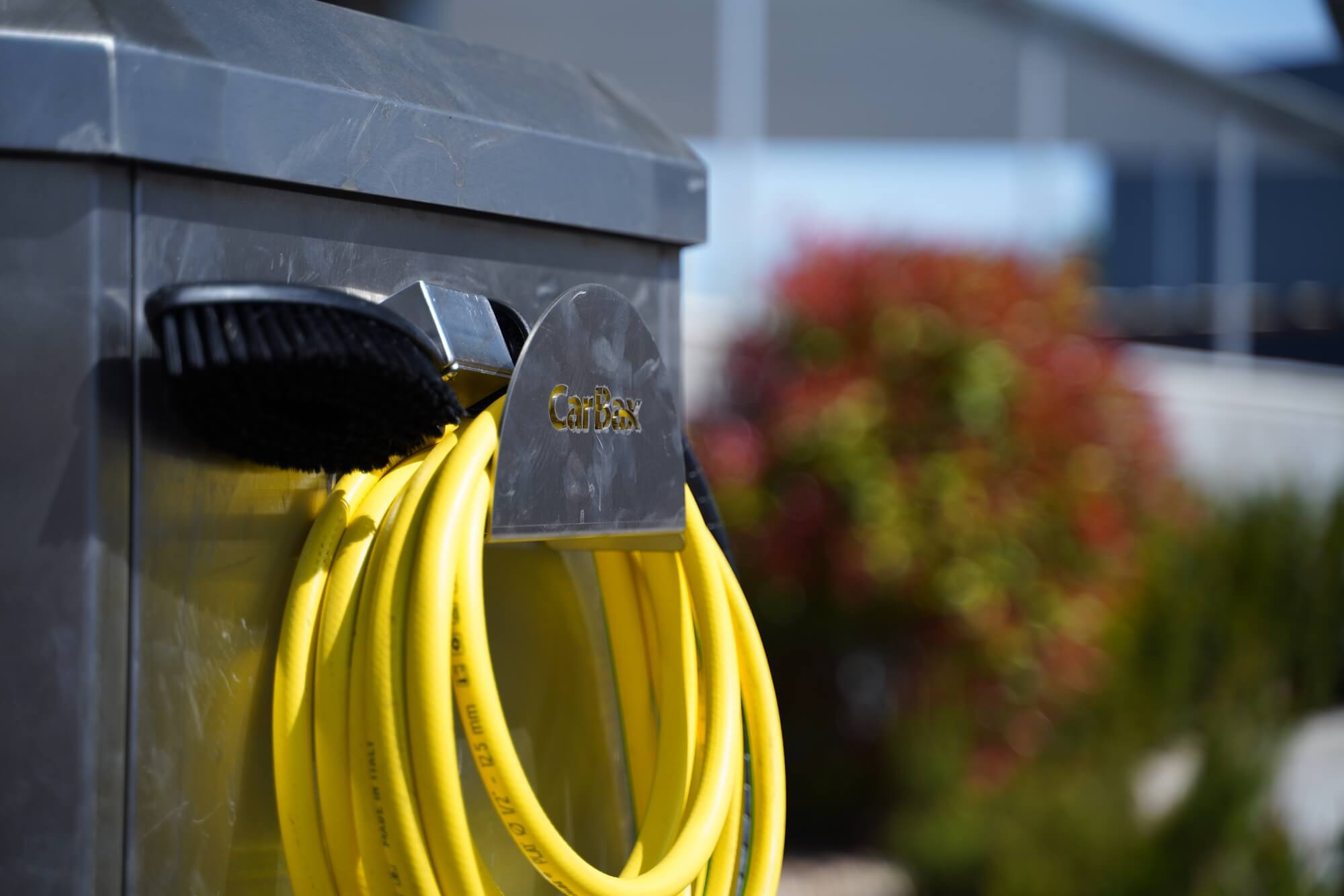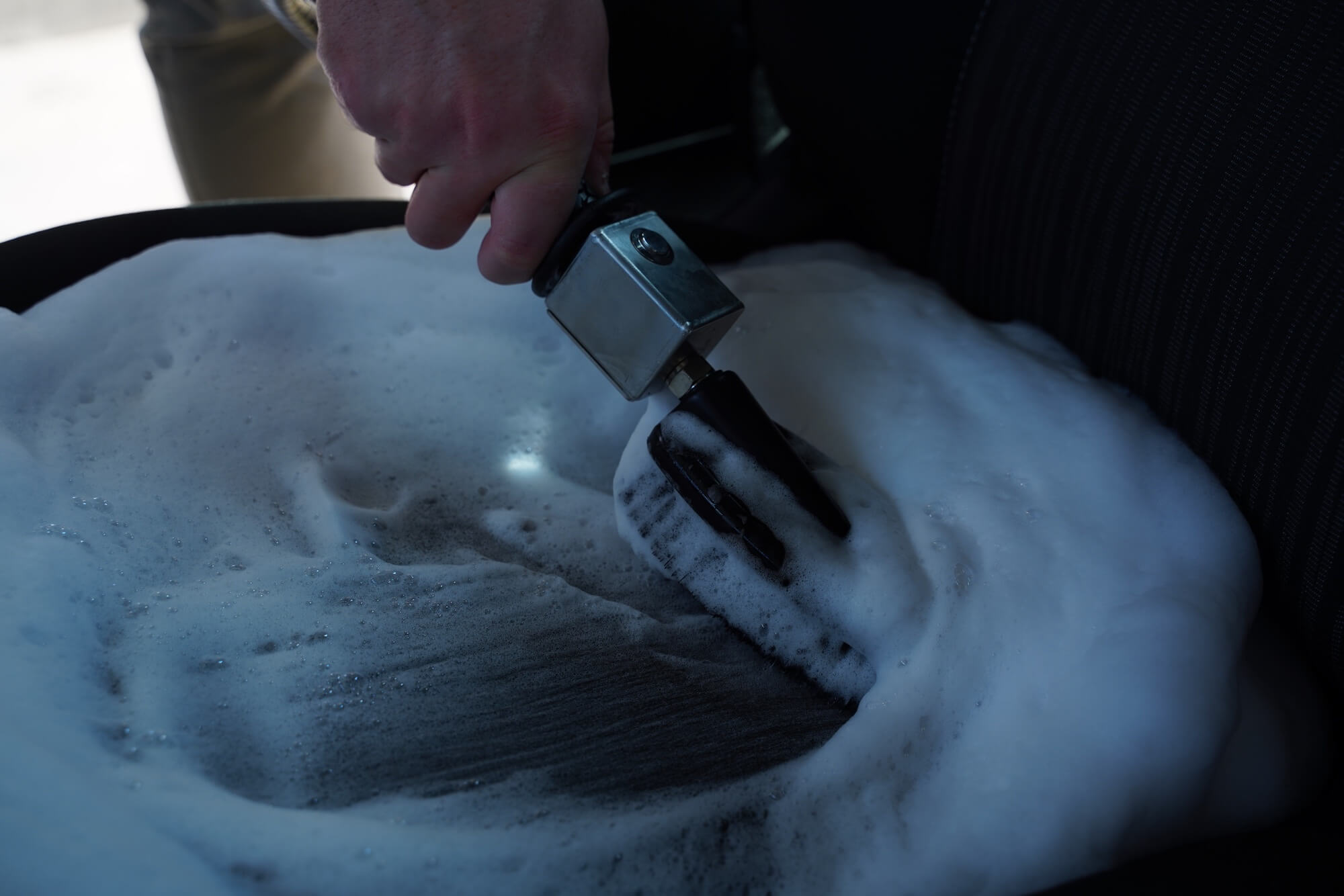 Voltage

400 V

Power

3100 W

Vacuum

320 mBar

Air flow

350 m3/h

Dimensions

750 x 530 x 1500 mm (W x D x H)
Accessories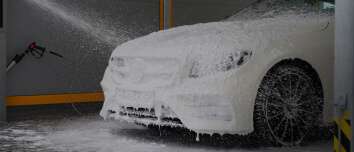 Stainless steel construction
The entire construction of the CarBax FoamCleaner self-service device is made of stainless steel, which ensures a long service life of the device.
Thick foam with a great cleaning power
Compared to traditional beating, the thick foam contains significantly less water, thanks to which the cleaned surface dries faster. And it can also deal with heavily soiled surfaces.
Electronic coin acceptor
Electronic coin acceptor accepting 3 types of coins or tokens.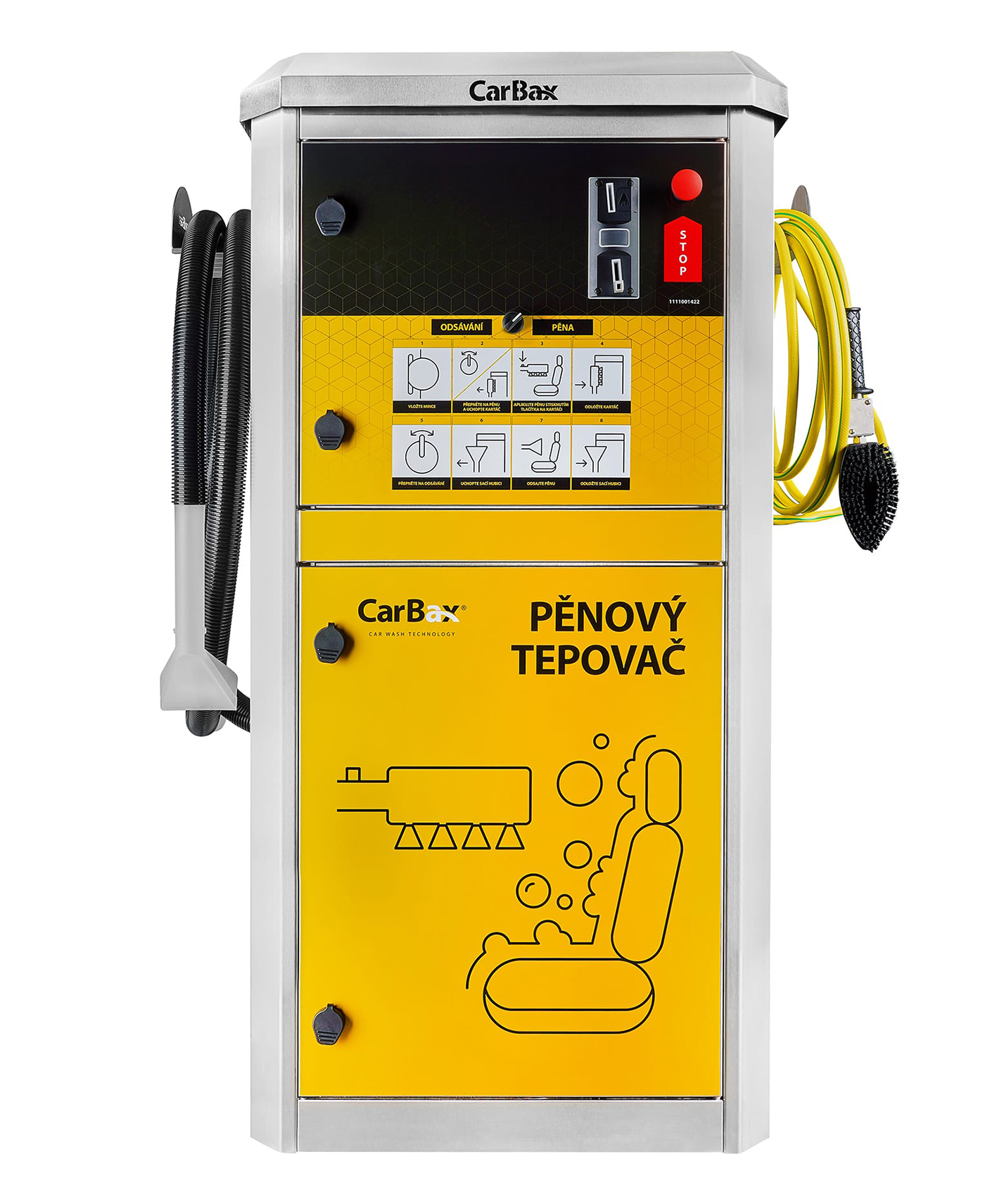 Remote access via the Internet
The CarBaxVac self-service vacuum cleaner can be connected to the Internet, which allows you complete supervision of the operation and also the display of sales statistics.
CarBaxCard loyalty cards (optional)
The CarBaxVac can be equipped with a cashless CarBaxCard system.

Spring hose arm
Spring arm for vacuum hose to increase comfort for your customers during vacuuming the cleaning foam.
CarBaxCard loyalty cards
CarBaxCard cashless loyalty card system with which your customers can pay for vacuuming.

Payment POS terminal
Payment terminal for contactless payment for carpet cleaning via VISA, MasterCard or mobile devices via Apple and Google Pay.

Anti-vandal kit
Security kit that increases the security of the device against unauthorized intrusion.
Product gallery
Self-service upholstery cleaner CarBax FoamCleaner