Banknote changers
Devices for banknote exchange to coins.
Banknote changers are unquestionably a necessary part of any self-service car wash. They offer important services of banknote exchange for the customers or they can even offer additional services such as loyalty card vending and credit charging.
The CarBaxChange banknote changer can change up to 3 types of banknotes into two types of coins. In addition to banknotes, it can accept coins, which it also turns into lower value of coins. In addition to the classic swapping, the CarBaxChange inverter can be equipped with a system for selling and recharging loyalty cashless CarBaxCards, including a loyalty system for discounts for customers, based on the amount of charged credit.
show more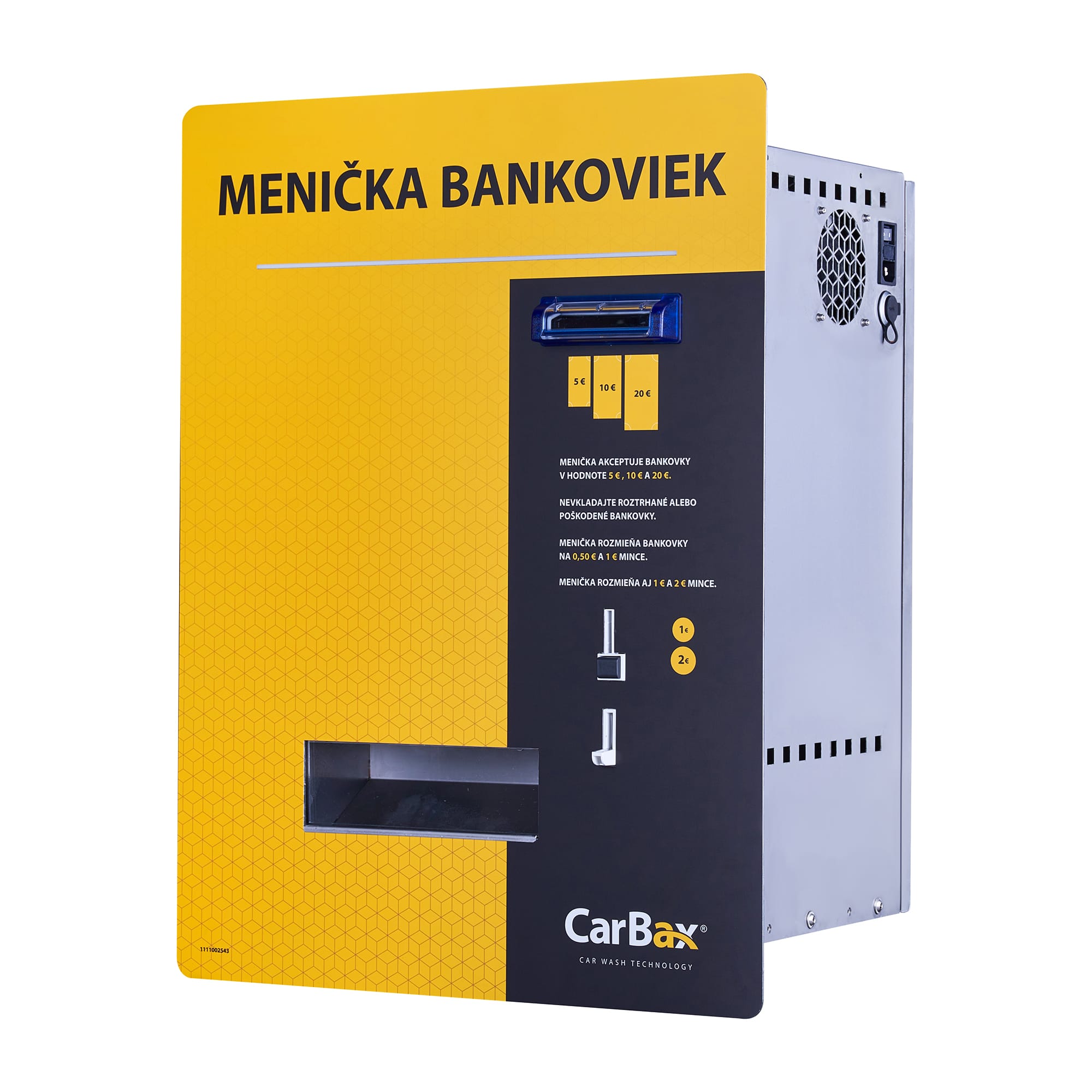 CarBax BasicChange is the basic version of the banknote changer, which allows exchanging up to 3 types of banknote into two types of coins or coins to coins of a smaller value.
show more