New CarBax car wash installation in Tešedíkovo, Slovakia
Take a look at the latest CarBax car wash centre in Tešedíkovo with 4 self-service car wash bays.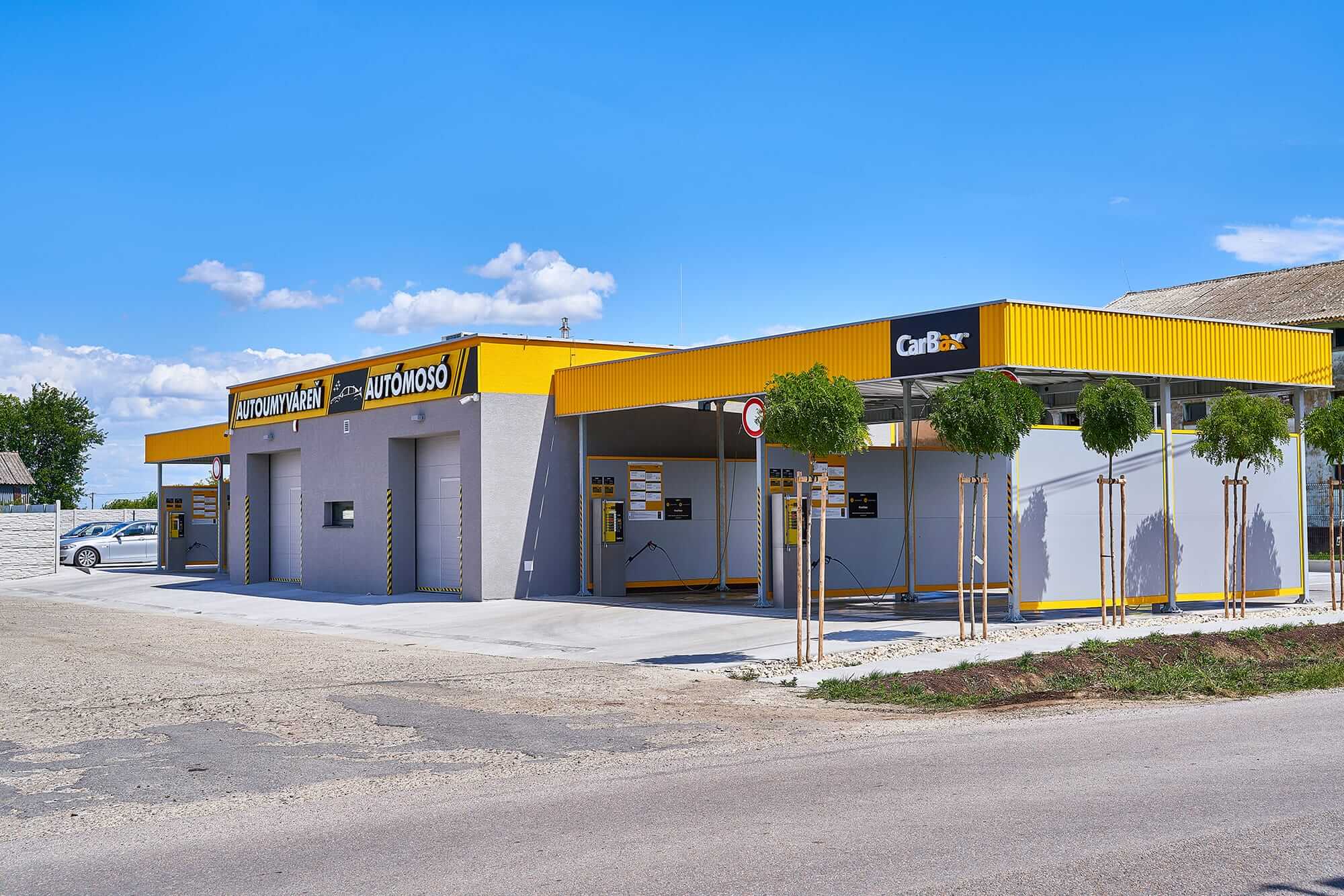 In the newly opened self-service car wash centre CarBax Tešedíkovo, customers may wash their cars in 4 wash bays with 7 washing programs, including under chassis wash, thick active foam, strong high-pressure wash and the unique superwax.
Of course, the car wash centre uses exclusively CarBax chemicals, including premium thick active foam Car Star 40, highly effective wheels and insects cleaner Wheel Star 30, drying and polishing wax Wax Star 10 and premium wax which protects the bodywork and creates deep gloss effect - Wax Star 50. 
Car washing in CarBax Tešedíkovo is very fast and user-friendly. 
In CarBax Tešedíkovo, customers have all the payment system options for cleaning their cars in wash bays including payments by coins, CarBaxCard loyalty card, and cashless payment with VISA, MasterCard, Apple Pay, and Google Pay. Thus, ensuring the highest comfort for customers. 
It is convenient for regular customers to use the CarBaxCard loyalty card to avoid manipulation with cash, enjoy the comfort of unified payment in self-service bays and self-service equipment including vacuum and foam cleaner, and enjoy the free bonus credit obtained by topping up the card for more than 15€. 
The CarBax Tešedíkovo also has a banknote changer available for changing banknotes and coins into lower-value coins and offers the additional service of selling and topping up the CarBax card loyalty cards. 
Moreover, two powerful double-service vacuum cleaners with spring hose arms are available together with one combined device offering services of vacuuming and foam cleaning. 
The car wash offers comfortable vacuuming at 5 vacuuming spots and also 1 foam cleaning spot for deep cleaning of car seats.
Like all the self-service CarBax car wash centers, it is very easy to spot, thanks to beautiful yellow-colored roofing and CarBax logo advertisement lights.