Finishing the spring expo season in car & tunning fair AMTS in Budapest, Hungary
From the beginning of the year, you had a chance to visit our booth in Autosalon Incheba Bratislava, and the UNITI at Stuttgart. This weekend we are moving to the AMTS in Budapest.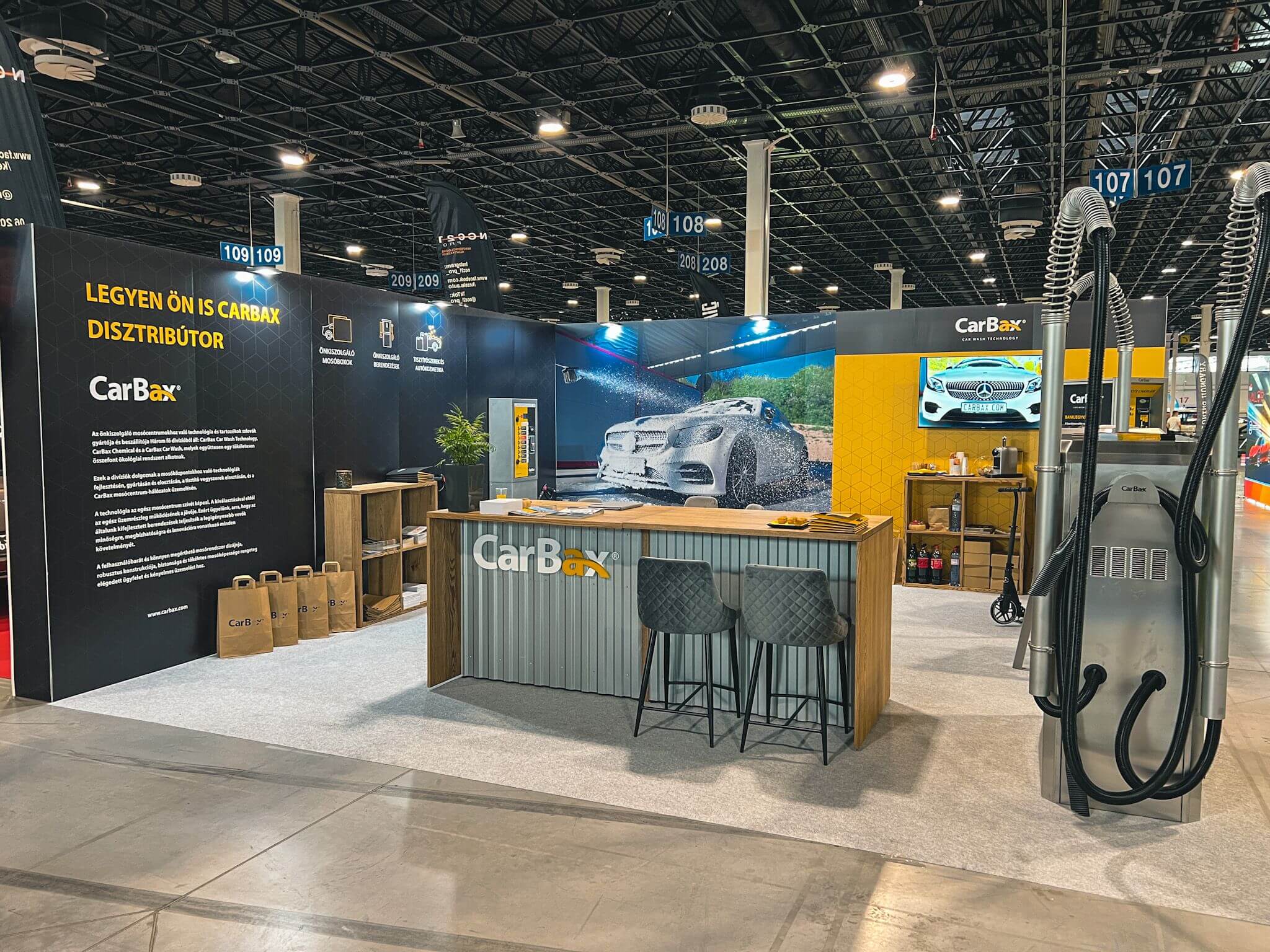 After successful days at the German trade fair UNITI in Stuttgart, we hardly had time to unpack and move our stand to the capital city of Hungary where we will present our robust stainless steel car wash technology at the AMTS fair in Budapest. While enjoying the vehicles and the tunning shows the trade fair has prepared for you, we will be happy to welcome you to our booth n. 33 in Hall A from 27.5.-29.5.
We are ready to tell you more about our technology for self-service car wash bays as well as the self-service equipment including vacuum cleaner, foam cleaner, banknote changer, and more. We are also ready to show you the vacuum cleaner and foam cleaner in action, so you can see and try how the technology works.
You will be able to feel the powerful turbines of the vacuum cleaner, ensuring strong vacuuming power and the foam cleaning technology, which is very simple, fast, and effective. The thick foam is simply applied to a surface with a brush and then thoroughly extracted with a vacuuming nozzle. Thanks to this technology the surface is wet but not too wet and dries very fast.
To ensure more comfort while vacuuming and foam cleaning we also produce our unique stainless steel CarBax Mat Holed Stand with 4 mat holders, 2 on each side, which you can also see and try for yourself.
If you can not visit us in Budapest, you will be able to visit us shortly in Automechanika Frankfurt in September and also SAB in Bucharest in October.
Looking forward to welcoming you to our booth.